The Bridge
︎Digital/Physical Fabrication
︎Material Properties
︎
Construction Methods
Collaborators: Luisa Pineros, Kelly-Anna Louloudis, David Solomon
The 700 lbs Challenge: To design a bridge to span 15 ft and support 4-5 adults (700 lbs) with minimum deflection.

This bridge makes use of the 1) structural properties of arches, beams, and trusses, 2) digital/physical fabrication techniques, and 3) the material properties and limitations of plywood. The design uses a post-tensioned steel cable to connect the two triangular supports, and CNC-milled overlapping plywood sheets that thicken at the mid-span. These techniques allowed the bridge to not only successfully deflected bending moments, but also well surpass the 700lbs challenge.

The final length was over 19 ft, weighed at 250 lbs, and supported well over 10 adults at once.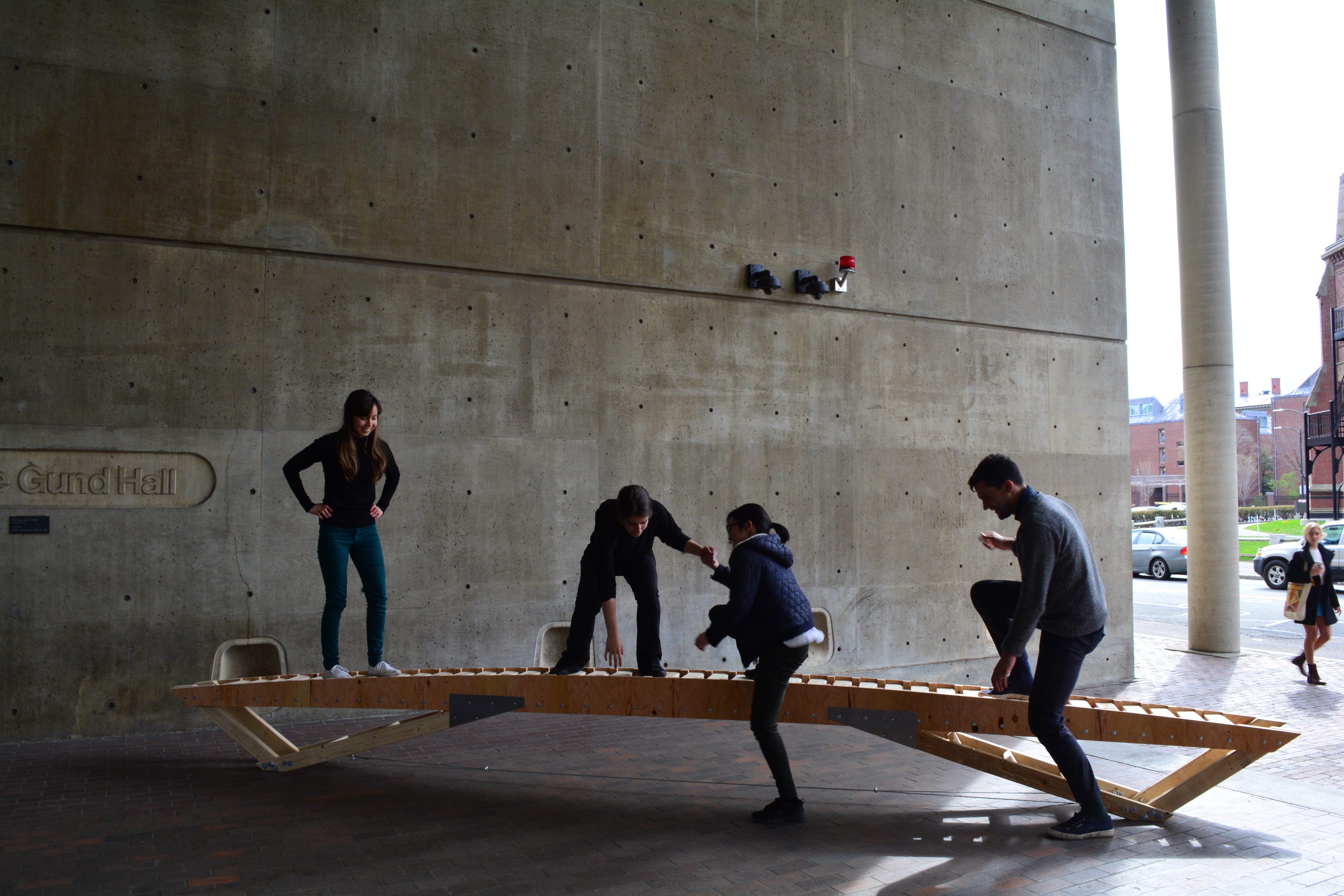 Year: 2017

Collaborators: Luisa Pineros, Kelly-Anna Louloudis, David Solomon

Advisor: Martin Bechthold

Materials: 2x4 lumber, threaded steel bolts/nuts/washers, 1/4" softwood plywood, deck screws, steel cables, connecting hardware, sheet metal. (No glue allowed)